WildEndurance will not be taking place in 2016. Please do not register for this year.
The Wilderness Society


From its birth in the Franklin River campaign of the early 80's, saving the last wild river in Tasmania from being dammed, The Wilderness Society has been instrumental in protecting millions of hectares of magnificent wilderness. This includes such icons as the Daintree (QLD), Kakadu (NT), Macquarie Island (TAS), Ningaloo Reef (WA), Tasmanian Forests and the magnificent Blue Mountain World Heritage area (NSW) where WildEndurance is staged.

But our work is far from over - the challenges facing Australia are bigger than ever.

Spectacular areas are threatened by rampant industrialisation; our marine ecosystems are unprotected, under huge pressure from overfishing, pollution and mining. Drought and climate change put added pressure on our remaining wild places, making it more important than ever to protect them.

You can help ensure the long-term health of our environment, wildlife and future generations by participating in WildEndurance 2015 or sponsoring a team.

Now in its 9th year, WildEndurance has helped to raise over a million dollars for our environment! Let's work together to ensure a healthy environment for all.
How does The Wilderness Society work to protect, promote and restore our natural environment?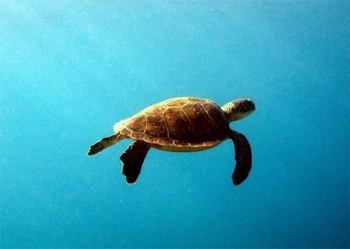 We are a national, community-based, environmental advocacy organisation. Being independent means we rely entirely on the ongoing support and commitment of people like you for our success in maintaining a healthy and sustainable environment. We provide a voice for nature at a time when this could not be more crucial.

We do research to understand the environmental impacts of activities such as logging, clearing, mining, fishing, and the nuclear industry and work with scientists to determine what nature needs to survive these pressures in the long term.
We create community awareness of threats to their local environment and cultural/economic well-being - through education, activities and events to publicise the issues.

We use government processes and the legal system to prepare submissions and provide advice to governments, promote new and improved laws to help protect the environment and use the courts if companies or governments are not complying with the laws.
We build alliances with like-minded organisations and industries to protect landscapes and ecosystems that we will depend on in the future for their biodiversity - as sources of food, medicine and recreation.

You and I

We value the power of the people to make change - our work would not be possible without our supporters in communities across the country, connected through Campaign Centres in all States in Australia. The Wilderness Society is one of the biggest member based environmental organisations in Australia.

Where your money goes provides you with more information on your team's valuable contribution and how it could help right now.
Sponsored by:
Principal Sponsors: