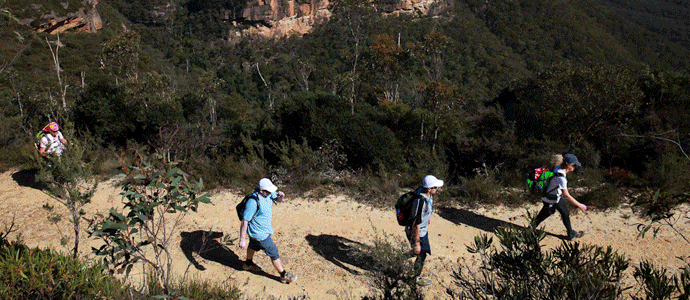 Enjoy a fantastic team walking event while connecting with nature and helping save koalas.
This year, WildEndurance will be donating 2% of funds raised to Science for Wildlife in support of their koala conservation program in the Blue Mountains. The donated funds will go towards the training of koala detection dogs and GPS equipment. Check out WildEndurance coordinator, Sarah William's interview on Channel's The Today Show to find out more.
WildEndurance 2015 official photos: Our fabulous photographer, Anna Warr, snapped over 1,000 photo's over the weekend. To purchase prints, a cd of images, or digital downloads, go to Anna's website. Just click on "Buy Images" and use the access code "WE2015", enter your name and email address, and the password "WE2015". Note that a percentage of the profits from all image sales will go back to the Wilderness Society.
Participant Awards Night: Come join us for the post WildEndurance celebrations at the Shelbourne Hotel on the 4th of June. Prizes will be given to the teams that took line honours as well as the top fundraising teams. Rsvp your attendance here.
Attention!!! National Parks and Wildlife Services have closed the Giant Stairway for major track repairs. This affects stage 2 of the event (between 25km and 50km). Any teams planning on training in the Blue Mountains should check with National Parks and plan accordingly. The corrected course route is now as follows:
During the event, participants will walk into CP1 (Katoomba Oval) via Furber Steps as usual. When exiting CP1, they will walk back down Furber steps, turn left onto Federal Pass, continue on before turning left onto Dardanelle's Pass where they will walk past the base of the now closed Giant Stairway and resume the original course. There is negligible impact on distance covered.
Download a copy of the Map and Information book for WildEndurance 2015 here
Briefing Night document is available here
Support Crew handbook is now available. You can download the handbook here
A 'mud map' of the key locations for the event can be downloaded here
Where will your donations go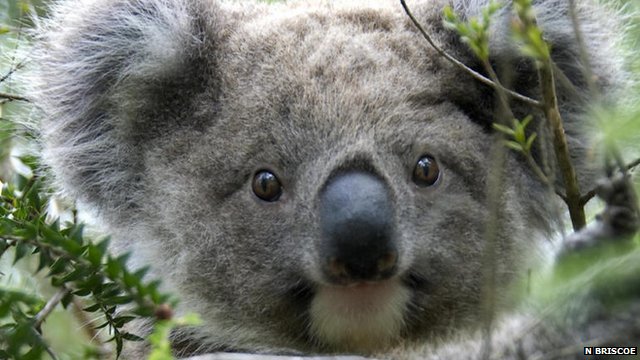 The Wilderness Society campaigns and actions to preserve Australia's wild places

View Fundraising Information >>
Event Overview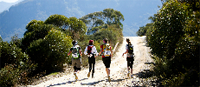 Overview, course map and information about the WildEndurance 2015 event.

View Event Information >>
Team Info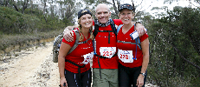 Information for team captains, recruiting, members, support crews and more!

View Team Information >>
Buy event merchandise and photos
Top Fundraisers
Sponsored by:
Principal Sponsors: