WildEndurance will not be taking place in 2016. Please do not register for this year.
Key Information
For all the detailed information about the event and what you need to know as a volunteer, including role descriptions, transportation, accommodation, safety guidelines, and a packing list, please download the Volunteer Booklet.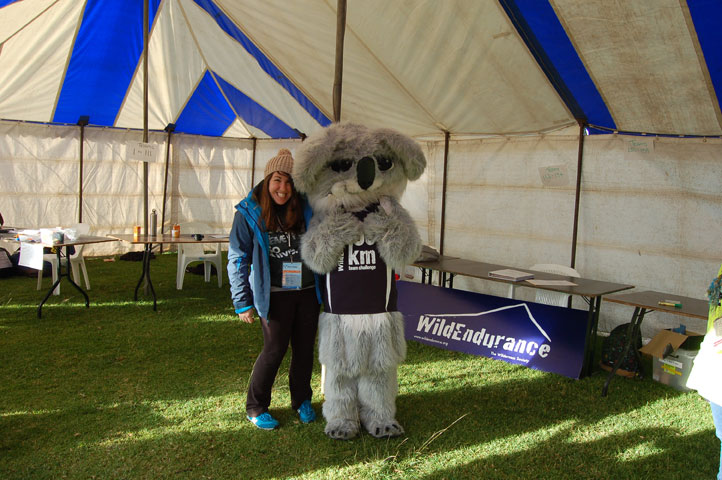 Volunteers thank you dinner
Please make sure that you can attend the volunteers thank you dinner to be held on Thursday the 21st of May. More details to follow. Please keep the evening free for a night of fun.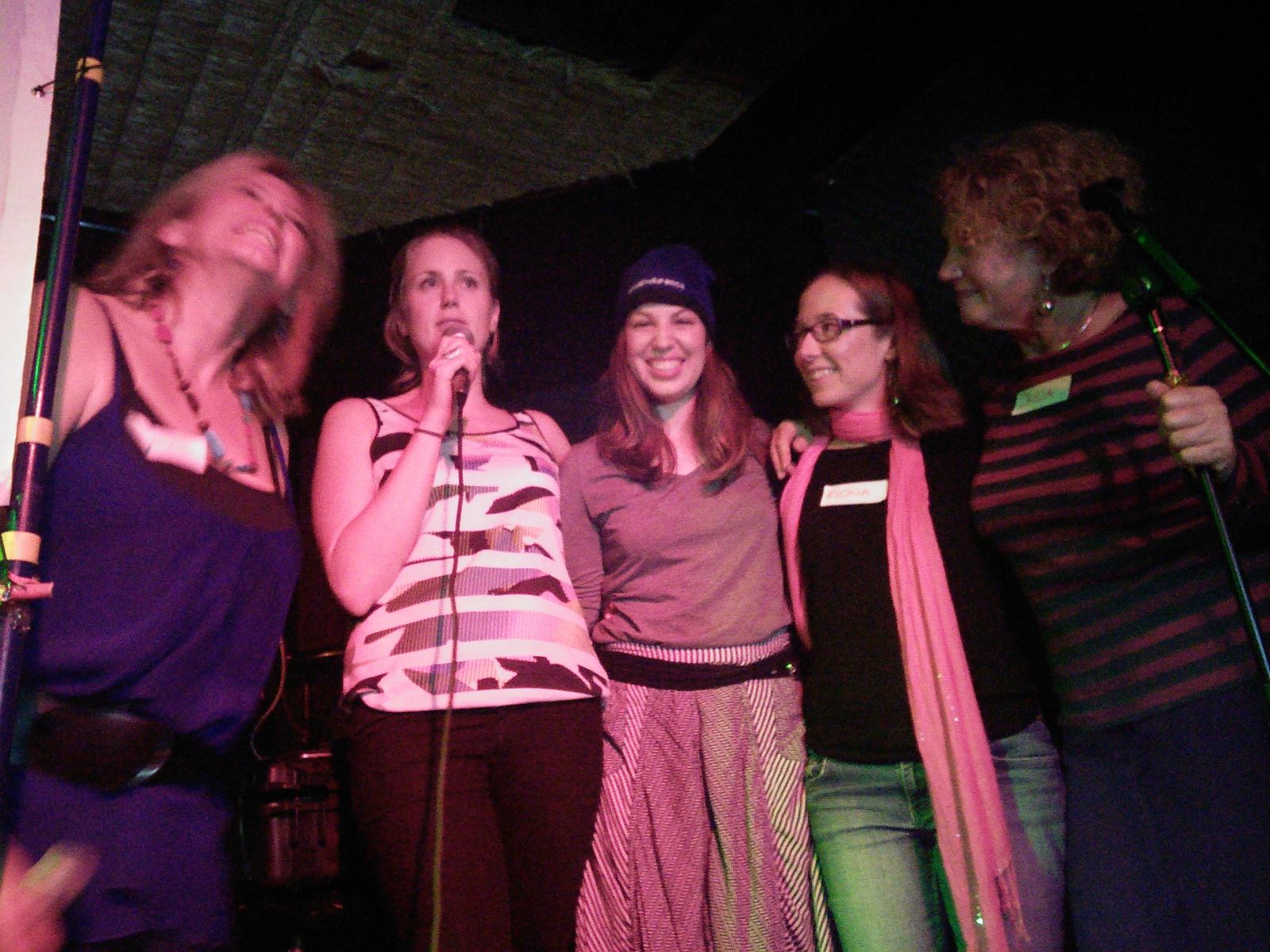 OH&S and Emergencies
Event safety is very important to us - and that includes the safety of our volunteers. If you have any concerns about your safety on the event weekend please address this with your Checkpoint Coordinator or, if necessary, Event HQ.

In case of emergency follow the instructions given in the Emergency Procedures a copy of which will be given to all staff, volunteers and participants.
Fire

If you see a fire call Event HQ immediately on 0408 863 535.
First Aid

In an emergency refer to the Emergency Procedures. If there is an incident that requires immediate attention, you may respond as necessary by making use of your own first aid training (if you have some) or check if any other staff or volunteers working with you are first aid qualified.

Participants:
We have specialist first aid crews on the trail for participants and all checkpoints are easily accessible by Ambulance and emergency services. Checkpoint staff and volunteers do not provide first aid treatment or supplies for participants. Minor injuries are the responsibility of the participants and their support crews.

Support crews provide support at Checkpoints only and are not permitted to enter the course to help. If you are aware of support crews preparing to go onto the course please advise them that this is not permitted. Participants are aware that they are responsible for their own minor first aid treatments: e.g. dehydration, blisters, fatigue and strapping of knees/ankles/etc.

Volunteers:
Report to the Checkpoint Coordinator if first aid is needed. Any first aid incident should be recorded on the Emergency Incident Report (in the CP manual folder). If it is anything more than a minor incident, please follow the Emergency Procedures.

And as a rule of thumb: If in doubt - Call it in to Event HQ!

All incidents must be documented and the records should be delivered to Event HQ when a CP closes. If in doubt about informing Event HQ of an incident prior to this, just do it!
Volunteer Roles & Responsibilities
All staff and volunteers are involved in answering general questions that participants, support crews or the general public might have about the event, helping out with the miscellaneous tasks and cheering and supporting our amazing participants! Participant's event bibs should be worn on the front and be visible at all times. During the hours of darkness participants should be wearing fluorescent vests. Please politely remind participants of this if necessary.

Transportation

Getting to the Event:
You will need to organise your own transport to the Blue Mountains. The Wilderness Society has some funds available to assist volunteers with covering travel costs for the event weekend. We will reimburse all train tickets and bus rides to and from the event - keep a hold of your receipts! You can present receipts to Event HQ or your CP Coordinator on the event weekend or post them to our office within one month of the event.

By Train:
Please check train times to Katoomba at www.131500.com or call 131 500.

By Car:
Ensure you are familiar with the directions to your intended destination before departing, and take a copy of the course map and checkpoint locations.

Getting around the Event Locations:
We will have a mini-bus transporting people from Event HQ, Katoomba YHA, and the bus stop in front of the Carrington Hotel (less than 100m from Katoomba train station) to the event checkpoints. The mini-bus will be departing Event HQ approximately 15mins before each shift commences. Ensure you are in a visible location so the driver can see you to pick you up. The bus may be delayed; if you are unsure if you have missed the event bus then please call Event HQ.

At the end of your shift, the mini-bus will transport you back to any of the three locations in Katoomba.
Other options: By taxi or by explorer bus.
Accommodation
We have limited share accommodation available at Katoomba YHA. This is located at 207 Katoomba Street, Katoomba, NSW 2780, (02) 4782 1416. If you would like to make use of this accommodation you will need to let us know as soon as possible so we can make sure we organise a bed for you. If you do not wish to stay in the shared accommodation at the YHA, you will need to make your own arrangements for accommodation on the event weekend. There are many camping, hostel and hotel options available. Contact Blue Mountains Tourism at www.visitbluemountains.com.au or 1300 653 408
Food
If staying at the YHA a basic breakfast will be provided for you. While you are on any shift at checkpoints, snacks and a simple meal will be provided at meal times.

Additionally there are also snacks available such as fruit, muesli bars, hot drinks and noodles etc. As shifts are long and the temperatures low, it is recommended that you bring your own supplementary food. If you are on a shift that is not based at a checkpoint you need to bring your own food.
Keeping Warm
Even during the day temperatures may approach zero and/or it might be raining steadily, so warm fleece clothes and waterproof jackets and pants are a must, particularly as you won't be moving around much which means a lower body temperature. Thermals are a good idea, also a blanket and/or sleeping bag are good for when sitting down. If you find yourself getting really cold, the quickest way to get warm is a hot meal, hot drinks and exercise. Keep moving to warm up!

While most of the volunteers work at a checkpoint in a sheltered marquee, some of you may be engaged as marshal in a remote location. For these volunteers it is extra important to bring warm clothes and all weather gear and maybe a thermos with a hot drink.
Fatigue
It is extremely important to ensure you sleep and get as much rest as possible when not on shift. Be aware that our body clocks are impacted by late shifts and overnight shifts. Adrenalin can override our sense of awareness about how fatigued we are and our reaction times and decision making can be impacted. DO NOT drive when overtired. Be responsible and take care of yourself.
Behaviour & Dress Codes
The event is an ALCOHOL, DRUG AND SMOKING FREE event.
Do not wear any inappropriate or offensive clothing. You will be required to wear a fluorescent orange safety vest (which we will provide) at all times while on shift. Please be courteous to others, remember that you are the public face of our event! Also remember that some checkpoints are in residential areas so try and keep the noise down. Always dispose of your rubbish thoughtfully - don't litter!
What to bring
COMPULSORY
RECOMMENDED
clothes:

thermals
wet weather clothes
cold weather clothes
footwear suitable for standing around in the rain for hours
overnight gear
spare dry clothes

ear plugs
torch and spare batteries
eye/sleeping mask
headlight and spare batteries
food and water, in case you'll be relocated to a remote area
digital camera
cup for a hot drink
book
sun protection, hat, sunscreen
sleeping bag/blanket to keep you warm while on shift. Blankets are provided at the YHA.
mobile phone and charger, ideally 12V car and 240V charger, credit on mobile phone
beanie
notebook and pencil
gloves
watch /clock
camp lights
For all the detailed information about the event and what you need to know as a volunteer, including role descriptions, transportation, accommodation, safety guidelines, and a packing list, please download the Volunteer Booklet.
Sponsored by:
Principal Sponsors: