WildEndurance will not be taking place in 2016. Please do not register for this year.
NEW!
Get the map-app and course files for your phone.
You will always know where you are!
We recommend to load this app, the tracks and waypoint files for use around the course,
or if you need help during the event. The app is free, the map will cost you $2.49.
1. Download the "track" and 'waypoint" kml files from the list below for the 50km or 100km course

Put them in a folder in your phone (or dropbox) so you can find them later

2. Install the PDF MAPS app in your phone. iPhone users can find it in AppStore, Android users in Play Store (note that the Map App is called 'Avenza PDF Maps'). Iphone users may need to download software that allows for them to unzip and read pdf files.

3. Open the app

4. Click on the shopping trolley, search for and buy the map "Sydney Special SI56-05"

5. Install and open the map

6. To load the "TRACK" and "WAYPOINT" files - tap on the icon at the top right that looks like a pin with a round head with 3 small lines beside it

7. Tap on the "download" symbol (horizontal line with down-arrow)

8. Choose the download from "device storage" or "dropbox" (depending on where you put the files in step 1)

9. Load both the "TRACK.kml" and "WAYPOINT.kml" files for your event (either 50km or 100km)

10. You will see the course as a blue line

11. If you tap on a red marker pin it will display the km marker

12. Tap on the "navigation" symbol (circle with cross lines) at top left to see your location as a blue dot at centre screen

13. Your lattitude and longitude position is displayed at the top of the screen

14. This app, the map, the track and waypoints will all work even without phone reception

15. Turn your phone off when not in use to save batteries

You will also see gpx files in folders - these are avalible for any participants with a gps who are welcome

to use these files if you know how to use them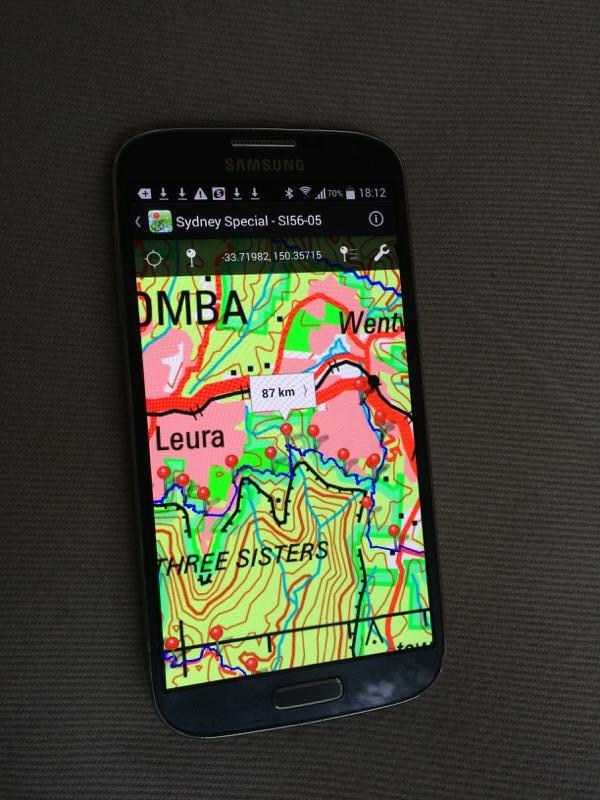 DOWNLOADS
50km Course Files
File contains:
Wild Endurance 50km Course TRACK.gpx
Wild Endurance 50km Course TRACK.kml
Wild Endurance 50km Course WAYPOINTS.gpx
Wild Endurance 50km Course WAYPOINTS.kml
100km Course Files
File contains:
Wild Endurance 100km Course TRACK.gpx
Wild Endurance 100km Course TRACK.kml
Wild Endurance 100km Course WAYPOINTS.gpx
Wild Endurance 100km Course WAYPOINTS.kml