WildEndurance will not be taking place in 2016. Please do not register for this year.
Online Fundraising
How to sponsor a participant or team online
1. Find the team / participant you wish to support by going onto their sponsorship page

Each WildEndurance team has its own sponsorship website. You can access it by clicking on the Sponsor a Participant button on the left side of this page and then entering the team name or the name of the participant in the "find a participant" box.

2. Fill in your personal details and payment details

Click on the "donate now" button and enter all the necessary personal and payment details (see our Privacy statement information how we protect your privacy).
3. Get your receipt!
Once you have confirmed your donation an instant receipt will be sent to you.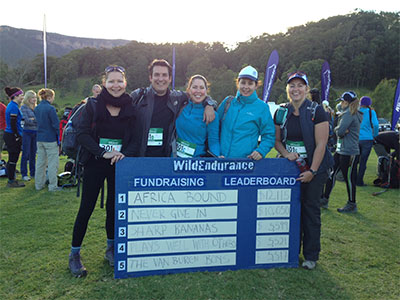 Sponsored by:
Principal Sponsors: