Registration Information
WildEndurance will not be taking place in 2016. Please do not register for this year.
Event overview: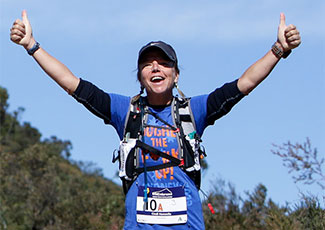 Kicking off at 8am on Saturday 2nd May, participating teams travel together on foot through mountain wilderness, choosing to complete either the full 100km or the 50km race option.

Recommended team size is 4 members.
The 100km teams should consist of a minimum 3 to a maximum of 7 participants. The 50km teams should consist of a minimum of 2 to a maximum of 7 participants. Find out more about the event categories here.

Finishing times:

There is a strict 36 hour time limit for the 100km teams with regular checkpoints where teams meet up with their support crews. Participants for the 50km teams have 21 hours to finish.

2015 Fundraising and Map Book will be available for download in a few weeks.
Entry Fees
| | | |
| --- | --- | --- |
| Early bird registration | Sept - 30 November 2014 | $150 per participant |
| Standard registration | 1st Dec 2014 - 30 April 2015 | $180 per participant |


Event Schedule

Pre-Event

Registrations are now open.
Each participant must raise a minimum of $400 for WildEndurance by the close of business on the 29th of April, 2015.

Information Night

Come along after work for a fun and inspiring information session about WildEndurance, enjoy some drinks and nibbles and find out more about the event. This is for everyone, especially those who haven't done the event before, you may have registered or be considering your options!. This is also a great opportunity to get expert advice on training, nutrition, and the race course as well as pick up compulsory race gear.

The 2015 Information Night will be held on Tue 10th March 2015 at 6pm at Trek and Travel, 447 Kent St, Sydney (behind Town Hall).

Briefing Night

This is the pre-event briefing for registered teams and will cover important safety and logistical information. It is strongly advised that at least one member from each team attend. RSVP here.

The 2015 Participants Briefing Night will be held on Tuesday 28th April at 6pm at Trek and Travel, 447 Kent St, Sydney (behind Town Hall).

Event Weekend

Registration Evening

Friday May 1st 2015 between 5pm and 8pm at The Palais Royale - 230 Katoomba St, Katoomba.

At least one team member must attend. You will collect the team BIBs and check your emergency contact detail. We will also check your compulsory team gear. So please bring these items along.
The Palais Royal is also offering a Carb loaded buffet for WildEndurance participants on Friday, 1st of May. This is a great opportunity to get your energy reserves ready for the 50km or 100km race. For $35 per person (or $20 per child) you can have pasta, breads,salads and more! Call to pre book your table. The Carb loaded buffet starts at 6pm after registrations. Please specify a time when you book your accommodation so you do not miss out.
Event Start

WildEndurance 2015 starts on Saturday 2nd May 2015, 8:00AM, at Dunphy's Camp.

Event Finish

WildEndurance 2015 concludes on Sunday 3rd May 2015, 8:30PM (strict), at Katoomba Oval.

Post Event

All WildEndurance competitors, support crews and volunteers are invited to the Awards Night celebration. The Awards Night will be held at the Shellbourne Hotel, 200 Sussex St, on Thursday 4th June from 6pm.

We look forward to seeing you there.

Cancellation and withdrawal

What happens if I need to withdraw before the event?

The first thing to do is to send us an e-mail and let us know (sarah.williams@wilderness.org.au)

All registration fees are non-refundable.

Donated sponsorship funds are non-refundable. If you withdraw from the event, donations made to you are re-assigned as team donations.

Event cancellation and course amendments

WildEndurance will be conducted in most weather conditions. However, the organisers reserve the right to alter the advertised course if conditions warrant or to cancel the event due to weather conditions, natural disaster, Acts of God, terrorism, war or any other reason so deemed by the organisers. In the event of a cancellation or postponement, no refunds will be issued.
Sponsored by:
Principal Sponsors: